Katarzyna Materka
Katarzyna Materka holds a Master's diploma in English Studies majoring in translation. She has also completed a postgraduate program in Legal and Certified Translation and further honed her skills doing a prestigious internship as a translator and interpreter at the Translation Department of the Bureau of Archives and Information Management of the Ministry of Foreign Affairs of the Republic of Poland.
Katarzyna is very much interested in comparative linguistics and enjoys contrasting Turkish and English grammar systems. She has taught English at Koç University, one of the most prestigious universities in Istanbul, Turkey, where she has learnt Turkish and gained a precious professional, cross-cultural and linguistic experience.
Currently, Katarzyna works as an academic teacher at the Warsaw School of Applied Linguistics (LSW) and runs her own language school.
In her spare time, she loves travelling and discovering different cultures. She also enjoys a good book with a cup of coffee from time to time.
Przekuć obraz w słowo. Wokół historii i współczesnych zastosowań AUDIODESKRYPCJI
Do kogo kierujemy polskie wydanie? Do wszystkich, którzy interesują się audiodeskrypcją prywatnie i zawodowo. Do badaczy, studiujących historię audiodeskrypcji, jej sytuację prawną oraz miejsce w kulturze w Polsce i na świecie. A także do adeptów tej prężnie rozwijającej się nowej profesji, która dopiero wypracowuje sobie własną nazwę: do audiodeskryptorów, audiodeskryberów i autorów audiodeskrypcji.
$12.79 – $15.99View products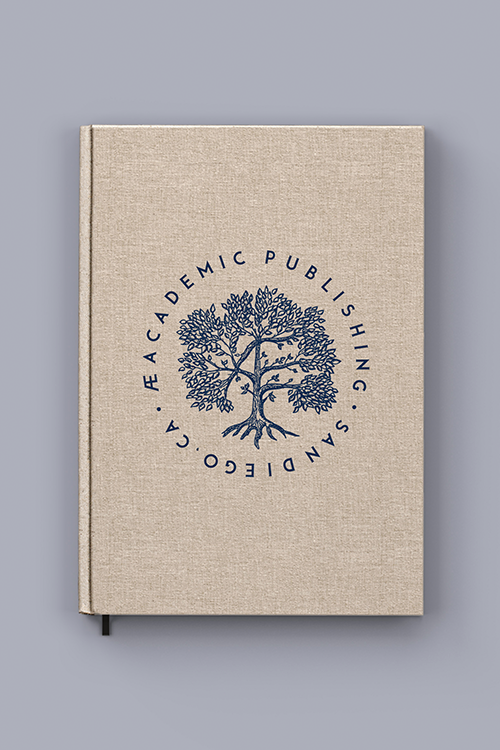 Speaks the Masterpiece. Fine Arts in Audio Description
Podręcznik z audiodeskrypcją do reprodukcji malarskich uzupełniający kształcenie literackie i językowe uczniów niewidomych
Our Authors
Æ Academic Publishing
Dr. Marta Sylwanowicz
She studied at the University of Warsaw, Institute of English Studies, where she was awarded a doctoral degree in 2004. Marta specializes in English historical linguistics, her main publications are on the English medical terminology of the medieval and early modern period. In her recent studies, the author, together with Prof. Magdalena Bator (University of Social Sciences, Warsaw), concentrated on the evolution of English culinary and medical recipes in (…)

Æ Academic Publishing, Æ Group
Dr. Joanna Esquibel
Translator, theoretical and applied linguist, with focus on the history of language and the academia; in the past, an academic lecturer with 15 years of experience at the University of Warsaw (UW) and SWPS University, Poland. Her portfolio includes curriculum design and running Postgraduate Studies in LSP Translation and BA/ MA translation programs…

Æ Academic Publishing
Prof. Anna Wojtyś
Professor (Dr. Hab.) at the Institute of English Studies, University of Warsaw. Her research interests include historical linguistics, sociolinguistics and varieties of English. She has published mainly on the history of English with the focus on morphology and lexis. She is currently working on a monograph devoted to obsolete preterite-present verbs in English…

Æ Academic Publishing
Dr. Agnieszka Kocel
Assistant Professor at Humanitas University in Sosnowiec, linguist and sworn translator/interpreter, with specialization in legal translation and conference interpreting. Agnieszka graduated from the Institute of English Studies, University of Warsaw in Poland, where she obtained her Ph.D. in historical phonology and discovered her present path. She has since completed two years of post-graduate training in conference interpretation, complimented with a few years of teaching experience acquired in Poland and England – places which may now lay claim both as her home, and to her heart…

Æ Academic Publishing
Dr. Anna Budna
Dr Anna Budna graduated from the University of Warsaw, where she obtained her PhD in historical linguistics. Her research interests include morpho-syntactical riddles posed by intricacies of Old and Middle English, as well as modern and historical sociolinguistics in all its varieties. A certified English-language examiner, a.o. at the International American School in Warsaw, she has…

Æ Academic Publishing
Dr. inż. Hieronim Piotr Janecki
Chemist, graduate of one of the oldest faculties at Silesian University of Technology, Faculty of Technology and Chemical Engineering (now Faculty of Chemistry); doctorate from the Institute of Nuclear Chemistry and Technology in Warsaw; founder and head of the Computer-Assisted Chemistry Laboratory at the Faculty of Materials Science and Design, University of Technology and Humanities in Radom (formerly Technical University), waste minimization certified expert…

Æ Academic Publishing
Prof. Piotr Chruszczewski
Prof. Piotr P. Chruszczewski, a scholar of English and American studies, specializing in anthropological linguistics, to include studies of text, translation, writing and language.
Head of the College for Interdisciplinary Studies, University of Wrocław; chairman of the Committee for Philology of the Polish Academy of Sciences, Wrocław Branch; holder of grants from the Foundation for Polish Science, Fulbright Commission, and the Lanckoroński Foundation.

Æ Academic Publishing
Dr. Aleksandra R. Knapik
Dr. Aleksandra R. Knapik specializes in Contact Linguistics, Translation Studies, Rhetoric and Communication. Vice-Chair of the Committee for Philology of the Polish Academy of Sciences, Wrocław Branch, she is also a founding member of the Polish Society for Human and Evolution Studies.

Æ Academic Publishing, Æ Group
Esquibel
Co-owner and editor at Æ Academic Publishing in San Diego, CA. Long-time quiet problem solver who finds a need and fills it; a mind and eye for precision.
Æ Academic Publishing
Dr. Joel Snyder
Dr. Joel Snyder is perhaps best known internationally as one of the first "audio describers." He's a member of the Actors' Equity Association, the American Federation of TV and Radio Artists, the Screen Actors Guild, and is a 20-year veteran arts specialist for the National Endowment for the Arts. He's recorded for the Library of Congress and read privately for individuals who are blind…

Æ Academic Publishing
Dr. Beata Jerzakowska
Received her PhD from the Polish and Classical Philology Department, Adam Mickiewicz University (UAM) in Poznań, Poland, for her dissertation devoted to audio description in genological perspective (within genre theory). Her research oscillates mainly around the audio description of fine arts, both in theory and practice. Beata is an editor of…

Æ Academic Publishing
Dr. Anna Drogosz
Dr. Anna Drogosz received her doctorate from the Department of English, Maria Curie-Skłodowska University, Lublin, and is currently employed at the University of Warmia and Mazury, Olsztyn, Poland. Author of two monographs and thirty papers, she specializes in Cognitive Linguistics

Æ Group
Bob Hamer, FBI Agent, ret.
He has written for the TV series "Sue Thomas: FBI and The Inside." He worked as the technical adviser for "The Inside" and "Angela's Eyes" and has consulted for "Law & Order: SVU" and "Sleeper Cell". He also appeared as a guest on Oprah to discuss his role in the NAMBLA investigation. Now retired from the FBI, he spent 26 years as a "street agent." He has worked organized crime, gangs, terrorism, and child exploitation…

Æ Group
Tim Lee, Pastor
Tim Lee, the rebellious teenager from McLeansboro, Illinois and son of a Baptist minister, fought in violent protest against all ordained authority in both his home and community while repeatedly being spared from more unfortunate consequences by those same elders whom he grew to realize he had given little reason to grant grace. At nineteen, he joined the Marine Corps, was trained as an infantry engineer, received orders to Quang Nam Province, Vietnam, and sustained an epiphany after an explosion which took…

Æ Group
Scott Flannigan, Lt. US Army, Ret.
Raised in Thornton, CO, Scott Flanigan considers himself blessed to be in the Flanigan family. Patriotism featured prominently in his upbringing, with numerous family members having served in the military, including a grandfather who answered his country's call during World War II…